Thank you!
A big thank you to the staff at the Kent Station Chipotle! The food was delicious and everyone had a great time! Thank you to everyone who came out to support us, it was great to see everyone! Watch for our next spirit night soon!
Yearbook Orders
Save $3 and order today!
It's time to place your yearbook order! For only $14 (price increases to $17 on
April 30th
) you'll get more than 50 pages of colorful memories to treasure!
Box Tops
Bring in 10 or more Box Tops before
May 2nd
and get a free Popcorn on Friday, May 4th! Return your box tops to your teacher in a bag or envelope with your name on them and get a coupon to exchange for popcorn
on Friday
!
Popcorn

Friday
Friday,
May 4th
, popcorn will be sold during afternoon recess.
Remember to send 50¢ to school. Exact change will help the process move faster and give students more time to enjoy their popcorn. Money raised will support Glenridge PTO programs.
We'd love to have your help. Contact the
PTO
for more information.
Cookies & Canvas
Friday, May 11, 2018
6:00 pm- 7:30 pm
Unleash your creativity while supporting art at Glenridge! Our art instructor will guide painters through a step by step process to create their own owl masterpiece on an 8"x10" canvas, with a break for cookies!
Only $15 per canvas! Open to all ages,
registration
is required.
Wear clothing that can get paint on them.
Not a drop off event, children must be accompanied by a responsible adult.
American Heart Association

Have you joined the team? Glenridge is participating in Jump Rope for Heart during PE class! All students will learn healthy heart habits to keep their own hearts healthy. Students can also raise money for the American Heart Association to fund research and education to lower the risk of heart disease and stroke. Register online and get a free wristband! Raise $5 and get a monster clip for your backpack! Get an online donation and get a second monster clip! Monies raised will also help Glenridge earn new PE equipment.

Sign up

and help today!

SIT Meeting

Meet in the Glenridge library for the School Improvement Team (SIT) meeting.

May 8, 2018
4:10 pm - 5:10 pm

Impact your child's education.

PTO Meeting

Join us in the library for the next Parent Teacher Organization (PTO) meeting.

May 8, 2018

•

7:00 pm - 8:00 pm

Join us in person to help vote in our new board or watch us live on

Facebook

.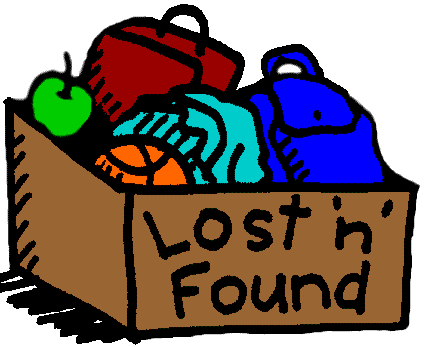 Lost & Found
With the weather getting warmer we are seeing more coats in the Lost & Found please stop by and check for items you may be missing.
Check our
Facebook
page every
Monday
to see what we have.
April 30


• $14 Yearbook orders are due (price goes up to $17 after today) - online
•

4:00 pm - 5:00 pm

~ Track Practice


May 1


• Yearbook prices increase to $17 each
•

4:00 pm - 5:00 pm

~ Track Practice


May 2


• Box Tops are due
•

4:30 pm - 6:30 pm

~ Last Track Meet (Wilson Playfields)
•

4:00 pm - 5:00 pm

~ School Staffing Allocations Meeting


May 3


•

4:00 pm - 5:00 pm

~ Robotics Club
•

6:00 pm - 7:30 pm

~ STEM Night


May 4


• Popcorn

Friday

50¢
•

8:10 am

~ Voyager Choir Practice
•

4:00 pm - 5:00 pm

~ STEM Club


May 7-11


• Glenridge Staff Appreciation Week


May 8


•

4:10 pm - 5:10 pm

~ SIT Meeting
• 7

:00 pm - 8:00 pm

~ PTO Meeting


May 9


•

8:40 am

~ Student Council Meeting
•

6:00 pm - 7:00 pm

~ Track Team Banquet


May 10


•

4:00 pm - 5:00 pm

~ Robotics Club


May 11


•

8:10 am

~ Voyager Choir Practice
•

4:00 pm - 5:00 pm

~ STEM Club
•

6:00 pm - 7:30 pm

~ Cookies & Canvas


May 17


•

4:00 pm - 5:00 pm

~ Robotics Club


May 18


•

8:10 am

~ Voyager Choir Practice
•

4:00 pm - 5:00 pm

~ STEM Club


May 22


•

4:00 pm - 5:00 pm

~ Student vs. Staff Relay for Life Fundraiser


May 24


•

4:00 pm - 5:00 pm

~ Robotics Club


May 25


•

8:10 am

~ Voyager Choir Practice
•

4:00 pm - 5:00 pm

~ STEM Club


May 28


• No School ~ Memorial Day